Today l want to write a great article which can help many people make money on their blog by turning their Blogger blog into a fully flourishing eCommerce store.
It will help you to boost your online business.
I know their many custom templates which we can use to make our blog an eCommerce store but on this article l want to show you how to convert your already existing non eCommerce blog template to fully eCommerce store.
For instance:
If you have a written ebook you can also sell the ebook on your eCommerce blog site.
Beside this you can sell other products and services ranging from Fashion, T-shirts, skin products l, jewelry etc and any other products that are legal.
But on this article am focusing on how to create an eCommerce store on Blogger Blogspot platform.
How to convert your Bloggers blog into online eCommerce store.
You can access Product dashboard or Ecwid Control Panel after creating your account and from there you can create your first product.
You create your first product by adding your product name, pictures and prices.
You can also add more details to your product by using the "More powerful options" to add details like description, category, color etc
Adding more details to our products will be handy because we will later upload our product catalog to our blog.
This will help you to publish your online store on your Blogger blogspot.
Ecwid has 4 different eCommerce widget that you can use to add online store on your Blogger site.
They are Product browser, Categories, Mini Cart and Search Box.
Product browser: this widget display all the products you added to your Ecwid product catalog and its the most used and very essential widget to get your online store running while other widgets are optional to use them.
Categories: this widget helps to show a complete list of your Ecwid categories of your online store.
Mini Cart: It will add a mini shopping cart to your site. Adding it in menu will assist users in checkouts.
At this stage an embed code of 4 different widgets that we listed above will be generated and made available for you to embed it on your Blogger blog.
Then copy any of the 4 codes and paste it on the page on your blog where you wants the online store to appear.
For instance:
To add Product browser widget in blogger follow this step.
Then change to HTML Mode this is for inserting HTML code if it's on Compose the code wont work.
Paste the Product Browser embed code you copied earlier.
Give the page a name like "My Store" and click "Publish button".
You have finished this stage which is how to add eCommerce store on your blogger.
To add more product just go to your Ecwid dashboard and add any other product you likes, any product added to your product catalog will appear automatically on the Product Browser in your blog.
✅✅✅ Setup Payment Method:
You have to setup your payment method.
Then setup your shipping method by clicking on "Configure Shipping" from the top menu.
If the type of product you sell is digital products then disable shipping for products.
If this article helped you, share it with your friends and public on Facebook, Google+, Twitter etc. Thanks.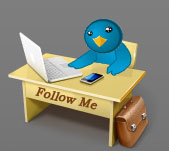 By Mega Empire.com
Tweet