And the top ten United State of America Business listing sites we have.
Many website owners targets America as there site organic traffic source including me.
If you wants to target US as your sites traffic source or is neighbors, you can achieve this with the help of business listing sites and backlinks.
On the top 10 great business listing website l will give you here we have free plans and paid plans for advertising your site.
The Free version will give you the basic services while paid version will give you fast results and premium services.
This great business directories will bring about increase on your website organic traffic.
They help you post your websites article instantly and approved easily on there directory for there free services.
The use of local site listing for service submission and business helps to increase your sites local search engine organic traffic and websites ranking.
Top 10 Business Listing websites are:
Google local place used by google for listing local business online and is among the top listing website.
On the cause of your business registration on Google Local Places you'll be allowed to fill your correct business information for your customer needs.
Yelp is another great local business directory listing service website.
They allow website owners to search for wide range list of services from there website database.
They also give website owners opportunities to reply and review their messages.
Yelp helps to increase your direct and target traffic by increasing your sales.
And also gives you access to free and paid advertisement which you can choose from the one you wants.
They are new and likely more popular than the 3 l have mentioned above.
They help you get more visibility, more business, more customers and more profits.
They help you create online business presence, manage your reputation, launch online ads and help you rank higher on google search engines.
Local.com website helps you find out what's happening around in your city.
They gives you the ability to rate, review and check your business feedbacks to know how your online business is going and have more than 100,000 listings of local businesses.
They will help to make your business a brand online and also helps to make your business customers to find your easily online and on both organic and targeted search engines.
They help business owners to list their basic informations and business on there services, sites and help build backlinks to their sites.
They will direct you to authorize your business before it can be claim then click submit to claim your online business.
My conclusion is that insiderpages is a great and new company that cares for businesses.
They help you get recommendations and reviews from top companies.
The most important aspect is that they offer free business listing services, give them a try and increase your sales and traffic.
Their work is to help connect your customers to your local business online.
Yahoo business listing covers every area of business and giving high competition to its counterparts which is what every great website does.
They lists your business address, contact, URL, payments option and working hours.
They have two plans to offer to their customers for their business listing one is a free plan with some limited privileges and the other is paid plan.
On Yahoo it's paramount that you keeps your business up to date, this will give you better opportunity to rank higher and drive more traffic to your website.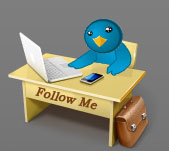 By Mega Empire.com
Tweet