Voice acting is the process of providing voices to represent a character or perform voices or provide information for a user or an audience.
So if your good in mimicking voices or have great voice then becoming a voice actor or actress can earn you a whole lot of money.
Companies or brands or organizations can hire you as a voice actor or actress to create voices for their work on animated movies, product videos, presentations, cartoons, Television programs, video games, audio books, commercials, anime series etc.
Types of Voice Acting:
Voice Acting is Suitable For -
On voice acting companies there earnings are flexible without a specified constant amount.
You can start your voice acting job by carrying out small projects, as you gains more experience you can move to medium and large projects.
But generally big or large projects will make you more money.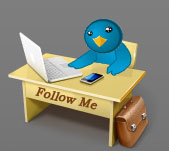 By Mega Empire.com
Tweet