What is a legacy contact and what can they do?
A legacy contact on Facebook is the person you choses to use your
Facebook
account after been
memorialized
.
When a Facebook account has been memorialized the person (persons) that was chosen as the legacy for the memorialized facebook account would be able to do things like:
Write and add pinned post on your Facebook profile.
For instance: they can share final information about your or write a post about your memorial service.
Note: the person you choose to be your facebook account legacy contact can't post any of the above if your facebook account timeline, tagging, or privacy setting is set to only me.
If it's set to only me then your facebook legacy contact can't post any update on your behalf or accept new friend request.
Or update your facebook account or request for the facebook account to be removed.
Your facebook legacy contact can be able to
download a copy
of what you've shared on Facebook.
With more options for wider option on what a facebook legacy contact can do to be updated in future by the facebook team.
Your Facebook legacy contact can't:
✅ Log into your facebook account
✅ Change or Remove past pictures, posts, and other facebook activities.
✅ shared posts, pictures etc on your timeline

✅ Read your facebook messages





✅ Remove any of your facebook friends or make new facebook friend requests
✅ Add a new legacy contact to your facebook account
How To add a legacy contact on facebook:
On your facebook home page Click on the top right of Facebook and select
Settings.

Click Manage Account.



Type in a friend's name you wants to add as your facebook legacy contact and
click Add.
To let your friend know they're now your facebook legacy contact.
Click Send.
Note: You must be 18 or older to select a Facebook legacy contact.
How to delete your Facebook Account.


Tap
Scroll down and tap

Account Settings >
General >
Manage Account
Click Account Deletion and follow the on screen instructions to finally delete your facebook account.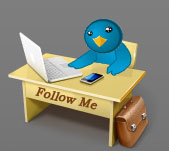 By Mega Empire.com
Tweet