As a Blogger you have alot of work to do, blogging is not just about writing articles and posts, there are so many other things you need to do to be able to make your work appear effortlessly and gain traffic.
With this websites that also have it's app version you can easily share your blog post to as many social media channels as possible all you need do in some of them is just to sign up and connect any of the social network you wants to share your blog posts on.
this is one of the apps l use to power my blog posts to auto share it's self to my social media websites.
The app has many options and it can also be use to share your blog post to the buffer app and hootsuite which will in turn share the post automatically at the shedualed time on the buffer/hootsuite app.
So it will be nice if you would give it a try and see for your self.
With the Buffer app you can simply and easily shedule your blog posts to be shared at a stipulated time and day without having to share all of the posts the same time vise vasa.
It also contains Analytics feature that helps you to track the performance of your blog content and also manage your accounts in one place,
Buffer app is a simpler and easier way to schedule posts, track the performance of your content, and manage all your accounts in one place etc.
Another two is
I know there are many other auto sharing blog posts app/websites that we have but am moved to write about just this few, but would like to know which other of the auto sharing app/website you know or have used.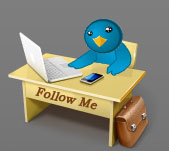 By Mega Empire.com
Tweet