Payoneer is an online (Transactions Company ) with Payoneer Master Card, you can transfer, transact, collect and withdraw money from local ATM here in Nigeria or any where in the World,
you can buy and pay for products and services online and through online stores, it can help you promote your business locally and international in all must any where around the Globe.
Payoneer is very popular Company just like
PayPal
and was found in the year 2005 and ownered by an American Company based in New York City.
One of the must valuable services they provide is making it possible to recieve payment in USD from any company in America making it look as if you have an American US bank account.
Making it look like you have and use USA bank account here in 9ja.
Payoneer makes it possible also for one to recieve his or her payments in EUR from any European companies.
making it look as if you have an European bank account).
Having explained all this then how can it be possible for you to get this Payoneer Master card in Nigeria?
In this article l will reveal to you the easiest way of getting this Payoneer master card.
First you have to sign in to Payoneer account and once the new account is approved by the Payoneer company your Payoneer master card will be shipped to your doorstep at your home.
After you apply they will send you an email specifying when likely the master card will be delivered to you and in some instances the card reaches you earlier than expected.
But the normal duration is usually around three months depending on your location here in they country.
l heard if you are based in Lagos it reaches you much earlier than this three months l have mentioned live and direct from USA.
How To Apply For Payoneer Mastercard in Nigeria?
To apply you have to go to thier official website which is
www.payoneer.com
and sign up for a free account
In the new window that will open you will be required to fill in the forms, your full name, address, phone number, email country, the currency you would like to use, your Nigeria bank number, bank names swift and bic
click here to see all Nigeria banks swift codes and bic codes
of your bank, you ID verification pin etc
Set your password, Secret Question and Answer and select your ID type e.g drivers license and provide the details of the ID as required.
Enter alternative shipping address if different from the address you provided earlier. This is the address your debit card will be shipped to in Nigeria.

When you are done, click ORDER button.
And a successful registration message will appear and they will urge you to wait as your application is under review and an email will be sent to you for further actions to take.
Then, you wait for approval.

Once your application is approved, you will receive notification via email with info of when to expect the card to be delivered to you.
When your application is approved then your Payoneer Master card will be shipped to your place direct from USA to the address you filled in when registering for it.
The arrival of the Master card depend on your location but you should wait as the benefits is of worth when you recieves the card.
When you receives the card you will have to activate it in the Payoneer website
www.payoneer.com

Once activated, you can start using it to receive funds online or for online payments.
How do l fund my Payoneer Master card?
You can fund your Payoneer Master card by telling any other person to fund it for you or use other Nigeria cards to fund the Payoneer card or best alternative you can link the Payoneer master card to your
PayPal account
or to other Payoneer partiner sites that pays affiliates directly into US bank account like
www.cj.com.

The Payoneer Prepaid MasterCard® card is issued by Choice Bank Limited, Wirecard Card Solutions Ltd ("WDCS").
Are you willing to do this Payoneer Master card then give it a try but if you have received yours how long did it take you to recieve it?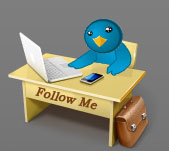 By Mega Empire.com
Tweet